English teaching methodology to boost your business
We offer an innovative digital teaching material, that was developed based on active methodologies and hybrid learning. Your students can study whenever and wherever they want, expanding the teaching-learning process to beyond the classroom.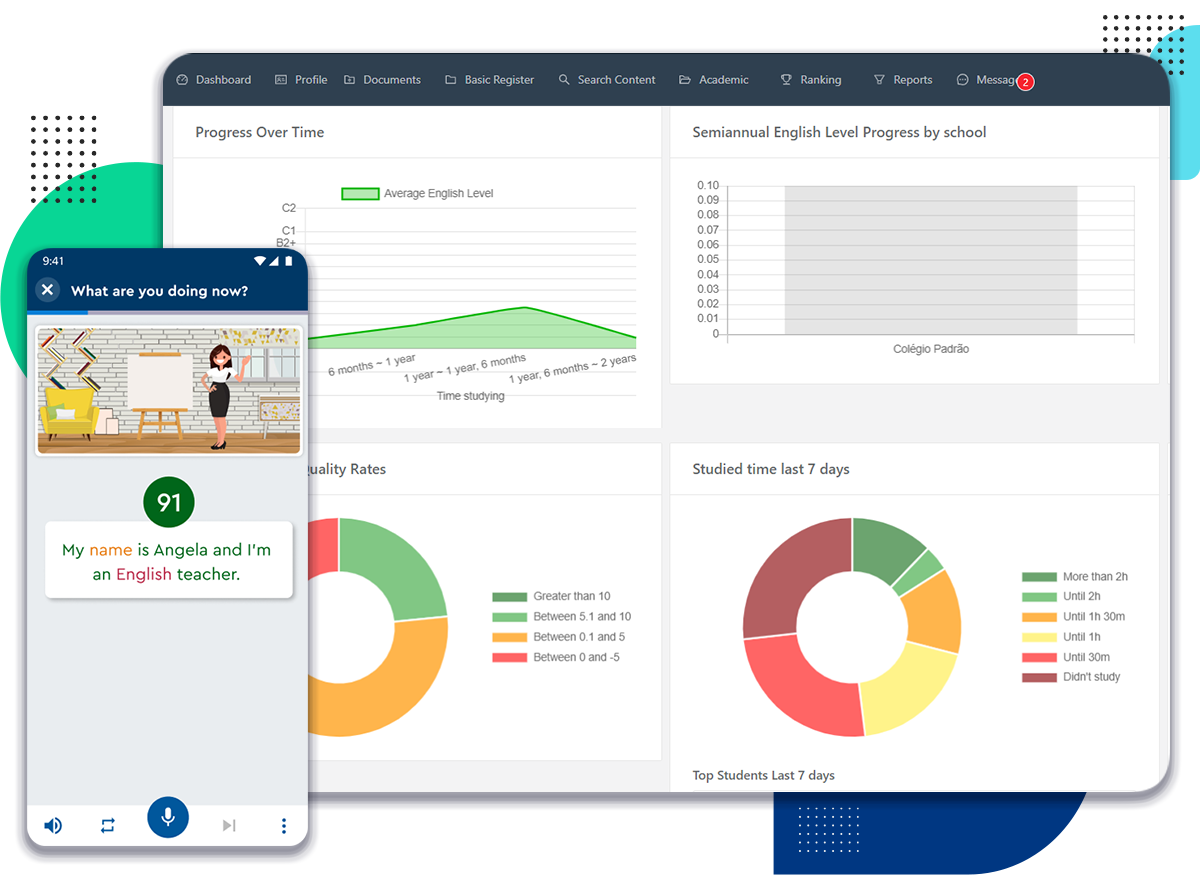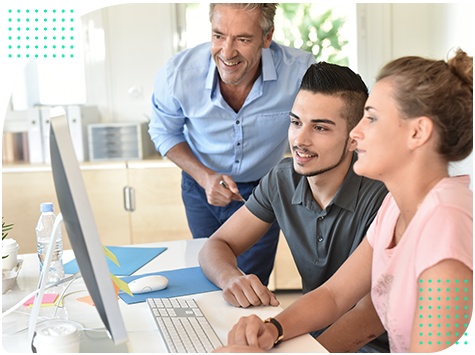 Achieve better results through using technology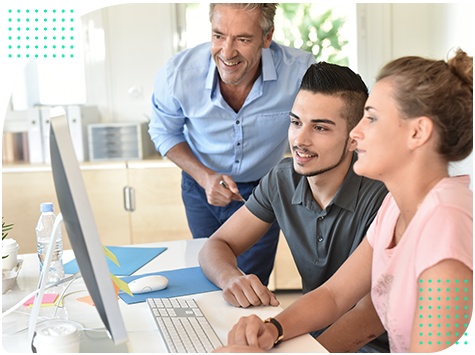 Increase your students' engagement by using our digital learning materials in your classes and provide a complete hybrid learning experience, increasing the time and quality of English exposure.
How flexge impacts your business
Student retention
With the technology and gamified experience that our material provides, you increase engagement and ensure the satisfaction of your students.
Personalized instruction
Follow the process of each student individually with the data and reports provided by our platform.
English learning app
Increase the quantity and quality of time your students are exposed to the language with our web platform and mobile application.
Complete learning path
From the most basic to the most advanced levels, our digital courseware provides your students with a learning path that follows CEFR standards.
Want to know more? Talk to one of our representatives.
Improve your students' pronunciation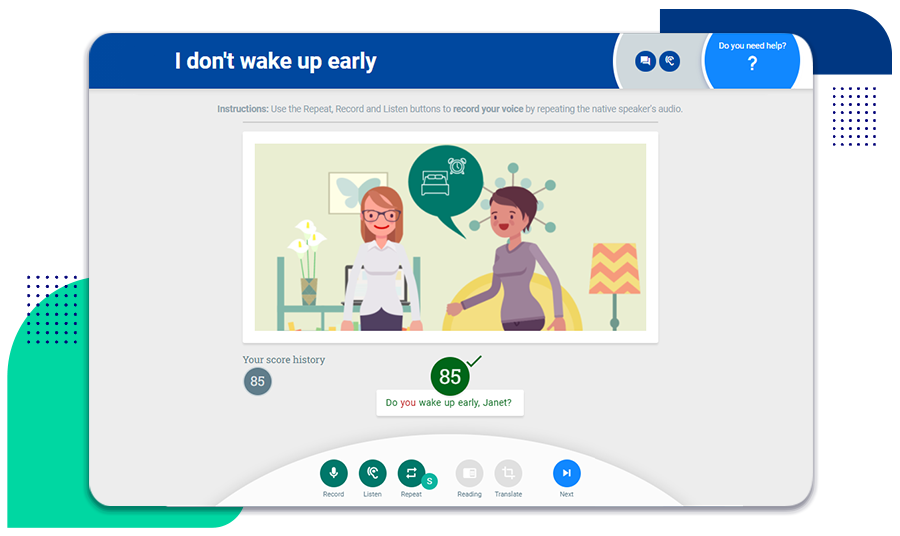 Our digital courseware has an advanced technological tool that provides detailed pronunciation feedback.
The student records his or her own voice speaking English and our tool compares the student's pronunciation with that of the native speakers, assigns a score, and points out where the student should improve.
The student can also listen separately to each word recorded by them and by the native speaker, identifying how to improve their pronunciation.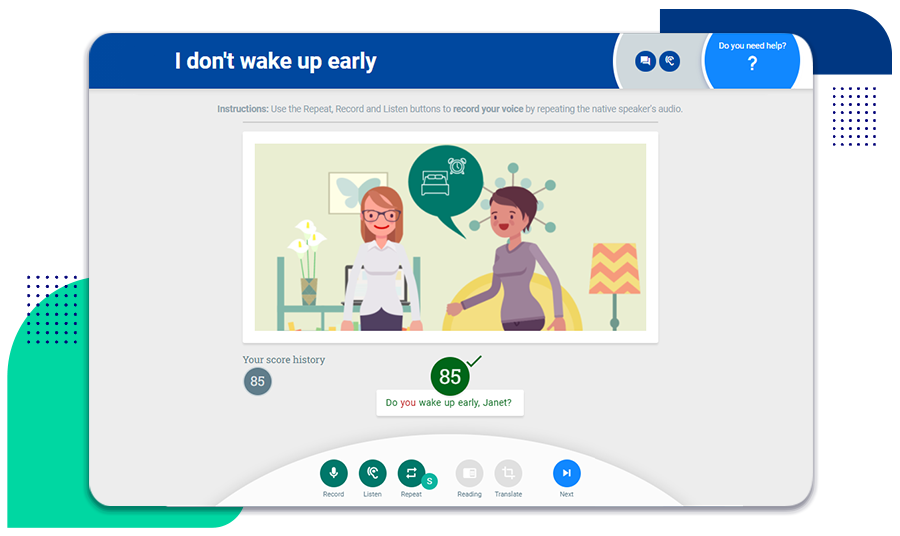 A complete solution for teaching English through hybrid learning
Our digital teaching material caters to the needs of key stakeholders in the educational process, engaging students in the teaching-learning journey and extending the monitoring of their progress to teachers, parents, and administrators. Check it out: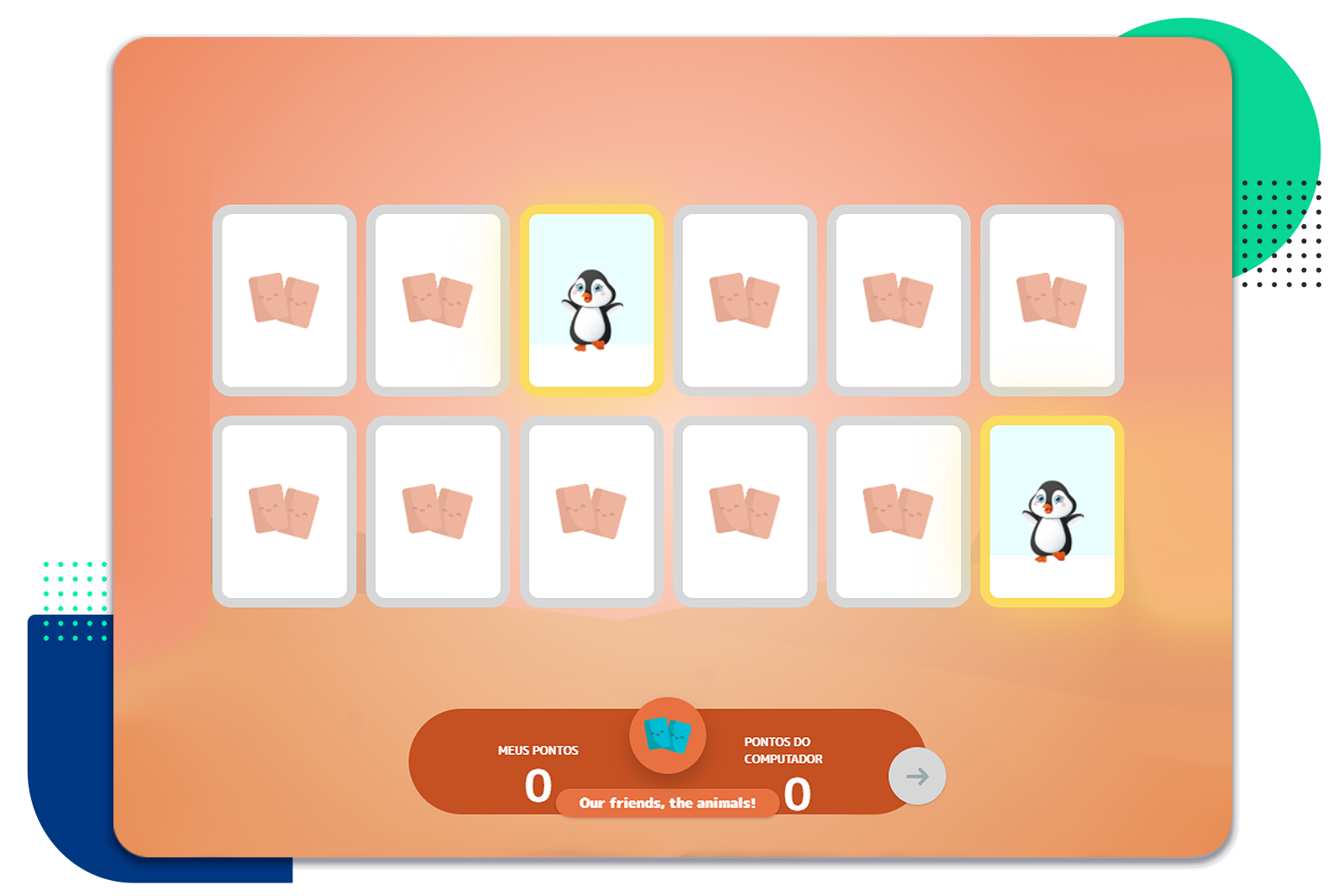 Children from 6 to 10 years old
Innovative English teaching material for children, focused on the development of speaking and listening skills.
Playful teaching material
Fully gamified, Flexge Kids involves children in playful and interactive activities.
Content of pre-a1 and a1 levels
Benefit from a learning path based on the Common European Framework of Reference for Languages that will take them up to level A1.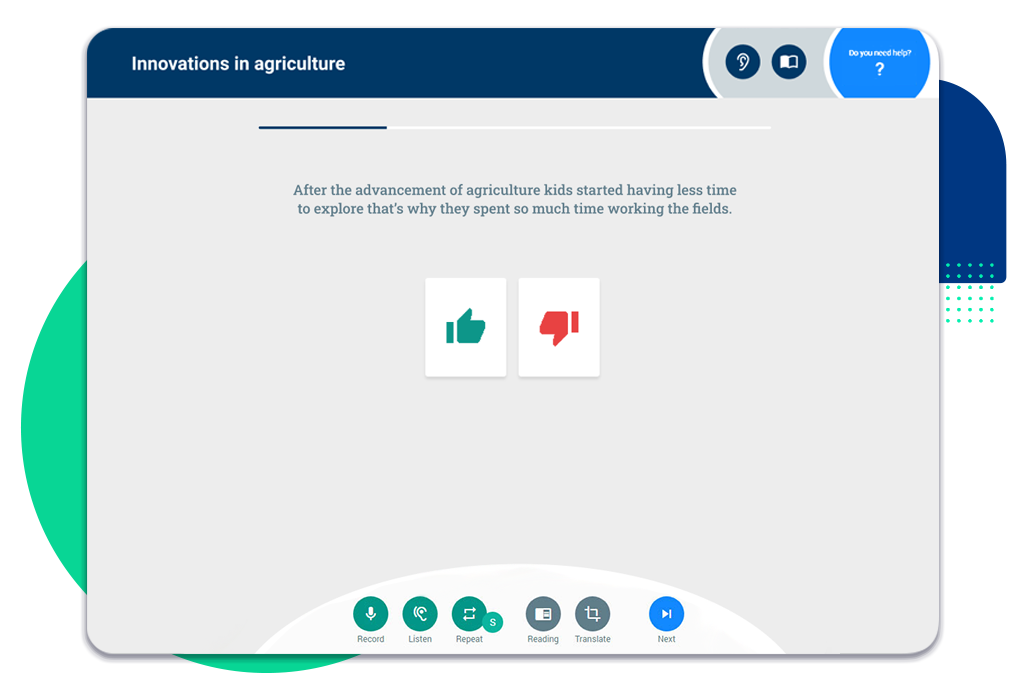 Focus on listening and speaking
Stand out by using technology oriented towards the development of conversational skills in English.
Complete learning path
Work with a learning path based on the CEFR, in which your students advance as their level of proficiency evolves.
Different types of exercises
Our digital courseware has dozens of types of exercises that work on all four language skills, which makes studying less tiring and repetitive.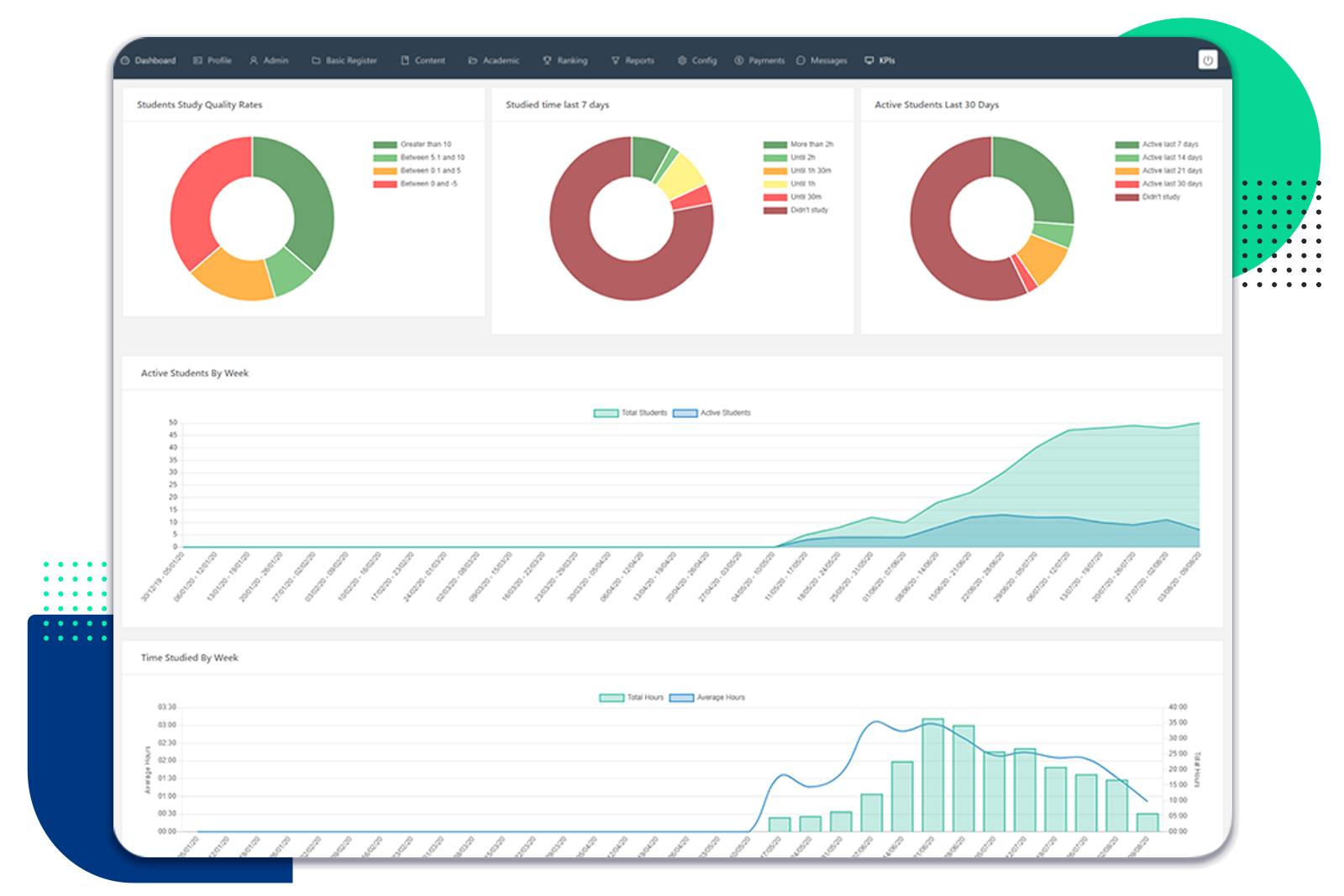 Real-time reporting
Access reports on the evolution in the teaching-learning process of each student, with data that can guide your work.
Discover their difficulties
Based on the reports generated, identify the needs that the student has and target your classes to go deeper into these contents with him.
Manage classes and students
Manage individual lessons or student classes as the pedagogical manager, registering and consulting information whenever you want.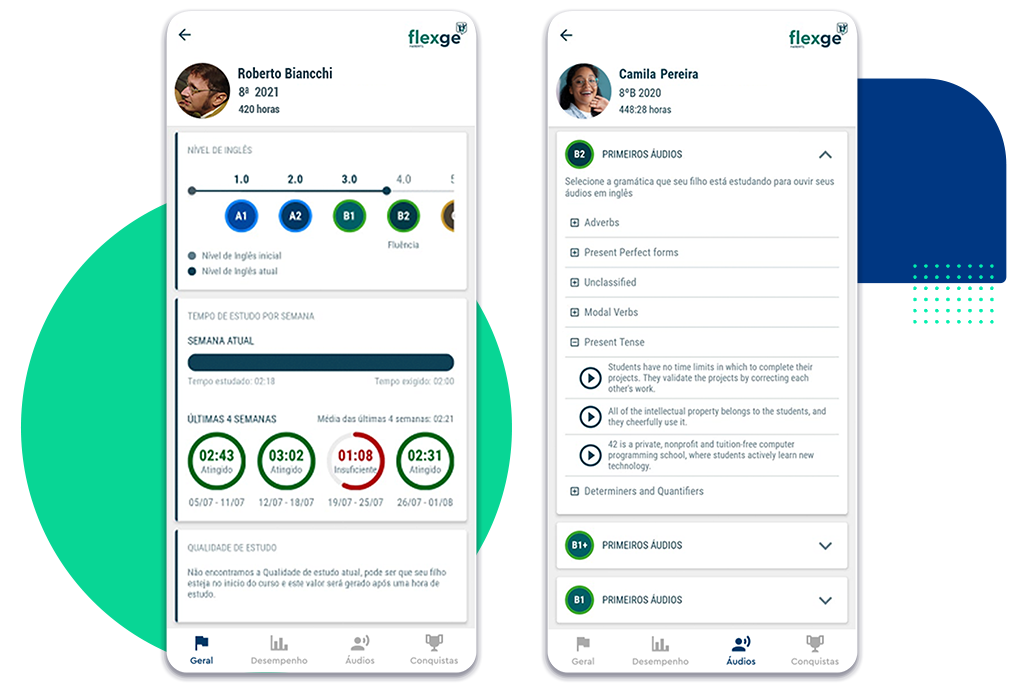 Exclusive app for parents
Provides access to the app we have developed for parents and guardians and involves the family in the teaching-learning process.
Access to the children's audios
Provides tutors with audios of students speaking English and allows parents to observe students' progress.
Customized reports
Gives access to numerous reports of student performance in comparison to international language proficiency metrics.
Discover how our digital learning material works
What our partners say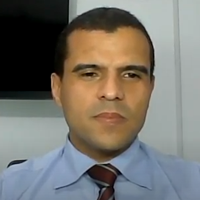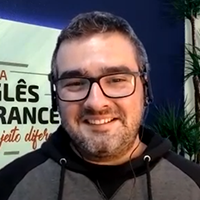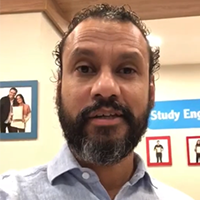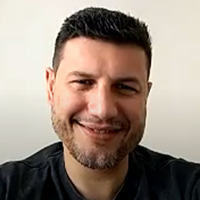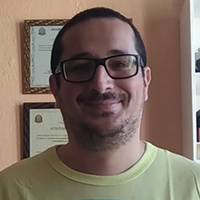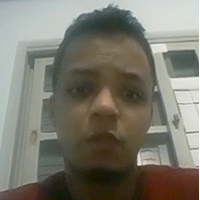 Antonio Angelo
Teacher
"I can see that those students who were willing to use the platform, really do it, and it is noticeable on a daily basis, during the classes, the evolution that they have had, both in speaking and listening. That student who had a little difficulty in listening and also in speaking, with the use of Flexge, this difficulty is decreasing every day."
Maurício Terra
Coordinator and Teacher
"The student experience within the Flexge platform is perfect, there is nothing to fix, and, incredible as it may seem, there is still room for improvement. The quality and how easy it is to get in touch with customer service to solve any kind of problem for us is fundamental."
Ptolomeu da Palma
Coordinator and Teacher
"The Flexge platform, makes the student advance faster, making our product make even more sense to our customers, and allows us to reach students that we would never reach by being just a local school. So, the platform is able to give us visibility and put us in a level that we always wanted to be in."
Charles Campos
Teacher
"Another benefit of implementing the platform is the student's perception that they are in an institution that has a technological focus and cares about them, offering them more tools."
Felipe das Neves
Student
"The exercises are great and cover listening comprehension, speaking, reading and writing in a dynamic and efficient way. I can do the exercises according to my schedule! Either on the cell phone, on the computer, or the tablet, and it gives me the freedom to study wherever I want!"
Thales Goulart
Student
"After 3 months of using the platform, I have noticed a great improvement. On the platform you can find a wide variety of topics and expand your vocabulary. I became much more participative in class."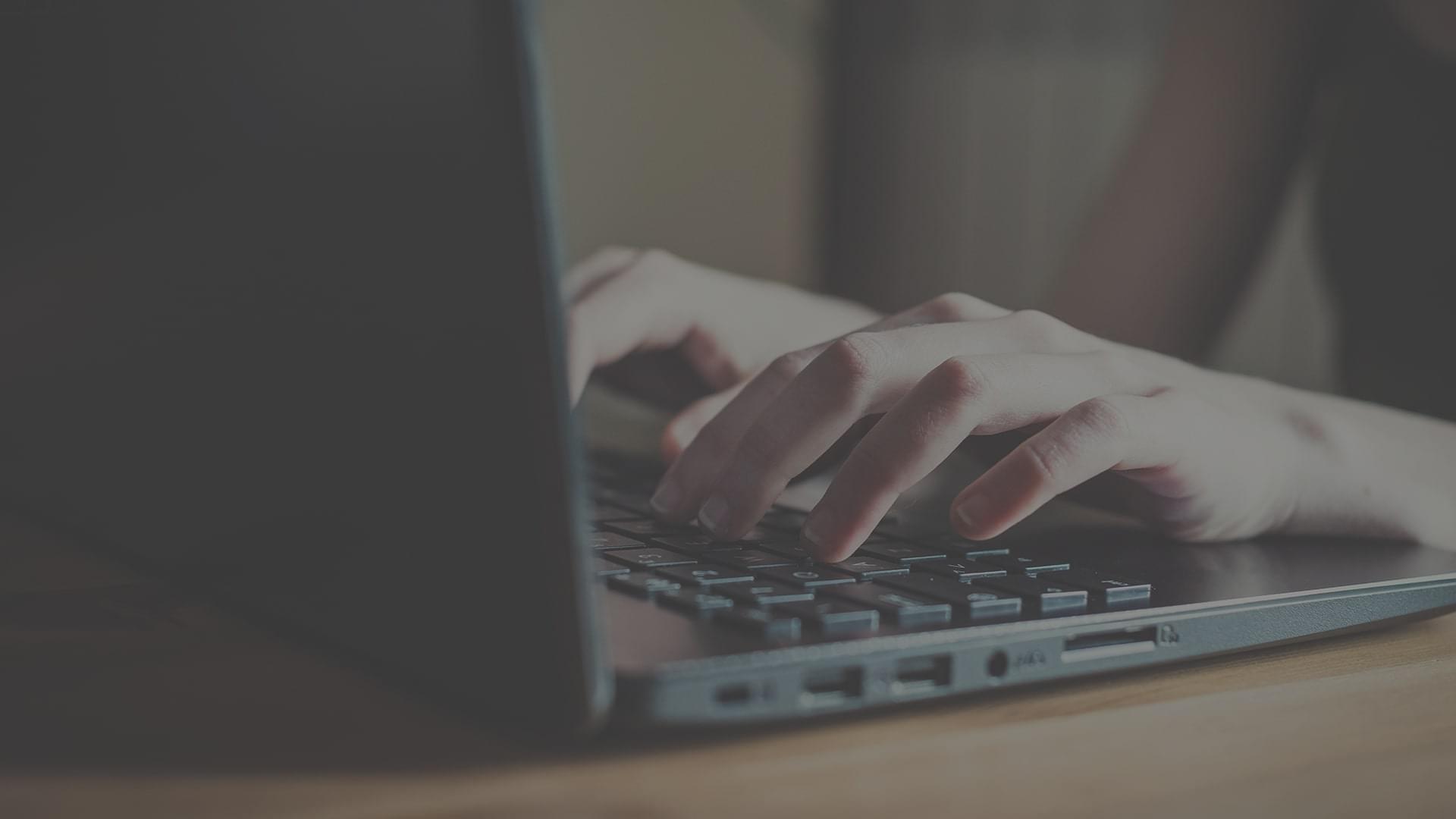 Demonstration
Fill out the form below to access the Flexge platform.